wed01nov6:00 pmwed7:30 pmComposting with Aerated Static Piles Webinar6:00 pm - 7:30 pm Online
Event Details

This webinar will address mid-scale composting for farms and ranches with moderate quantities of organic materials including manure, crop residue, and food scraps. Improper disposal of organic waste can lead to pest problems, create health issues for livestock, and contaminate local water sources. Adding compost to your soil conserves water, mitigates erosion, sequesters carbon, and can help your plants thrive. For Healthy Soils Program awardees, making your own compost allows for better on-site nutrient cycling and a finished product tailored to your needs. Please learn more and register for the webinar at https://bit.ly/3qurtA6.

What is an Aerated Static Pile (ASP)? ASPs offer a simple and cost-effective method for composting organic materials. These contained systems force air through the compost pile, encouraging rapid decomposition without laborious turning while achieving temperatures needed for safe, weed-free compost. The system we will discuss is perfect for a small amount of livestock (for instance, one to ten horses) and small- to medium-sized farms or orchards.

Come join us as we virtually visit Solana Center's site in Encinitas and other successful examples of ASP composting throughout the San Diego region. We'll discuss how Solana Center has integrated ASP systems into our community composting program to enable safe and efficient composting of food waste from over 100 local households into a high-quality soil amendment.

This webinar will be held using Zoom, so please note that you will need to have the Zoom application installed on your device (computer, smartphone, or tablet) to attend and participate. You will receive an email with the link and password to join upon registering. The webinar will be recorded, and the recording will be shared with attendees in a follow-up email and made available continuously on Solana Center's Healthy Soils Program page.
In this webinar, we will cover:
The benefits of composting manure and other on-farm materials
Using ASPs to minimize labor without costly equipment
System selection, feedstocks, and preparations
Managing pest and smell concerns with neighbors
Ensuring compliance with San Diego County ordinances and/or Healthy Soils Program requirements
Made possible through generous funding by: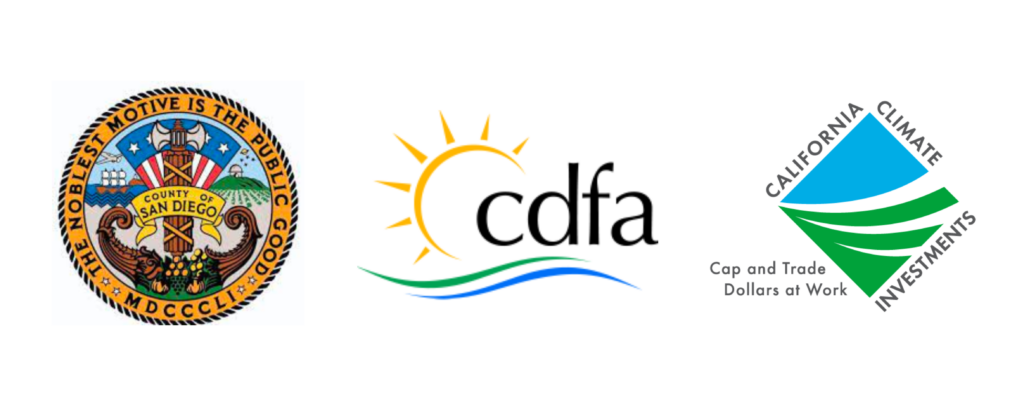 Time

(Wednesday) 6:00 pm - 7:30 pm